A cPanel full backup is the easiest way to save all your website data, with files, databases, email and all cPanel settings.
Create a cPanel Full Backup
Log in to your cPanel account
In the "Files" section click on "Backup"
Click "Download a full account backup"
Then, click the "Generate backup" button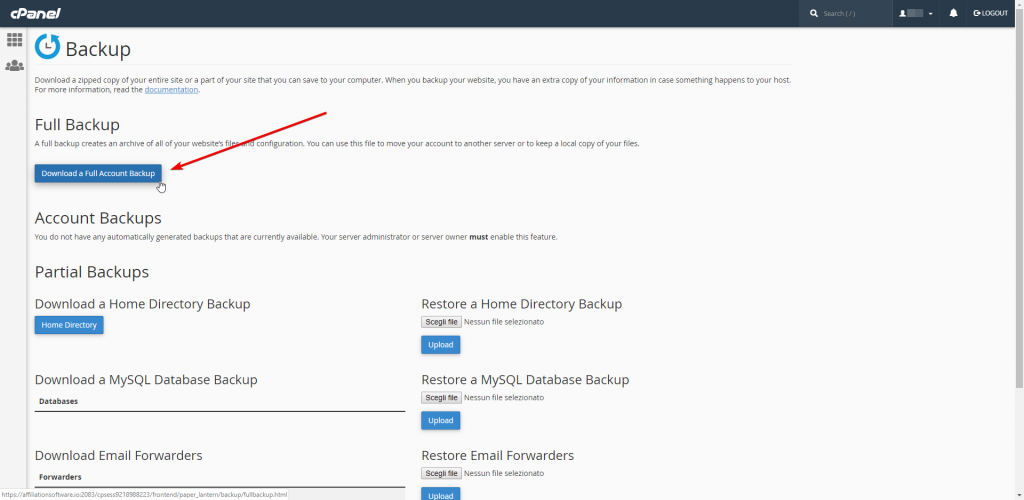 Download a cPanel Full backup
Once your backup is ready, log in via FTP or with File Manager
You will find the backup files in the root directory of your site
Select the file and click download to save the file in you PC.
For more information please check the official cPanel documentation.
To automatize your website backups try Easy cPanel Backup.